Imagine having a stroke at age of 36, being paralyzed on one side and unable to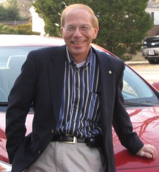 speak. That's what happened to Paul Berger. After three months in the hospital he came home in a wheelchair, with a 15-word vocabulary and the stubborn determination to return to a normal life. A year later, he was walking and talking, back at his old office, but things would never be the same.
Paul Berger's compelling story, as told in "How to Conquer the World with One Hand … and an Attitude" is an example of the can-do attitude and abilities that many stroke survivors have. It tells the story of 15 years of adventures with stroke and how a stroke survivor and his family take control of recovery to maximize treatment, overcome disabilities and live a full life.
Paul's stunning accomplishments go beyond writing. He shows how he has become a pro at public speaking, overcoming his severe aphasia, to inspire audiences large and small, many of whom had little or no knowledge or exposure to strokes or stroke survivors before meeting Paul or reading his book. His book shows what life is really like when you have a disability, and how much a person can achieve in the years after stroke with the right attitude!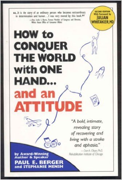 You can find out more about Paul at his website: www.strokesurvivor.com
E-Book: http://tinyurl.com/HowToConquerWorld-Kindle
Kindle: http://www.amazon.com/exec/obidos/ASIN//B005CYYIP2/strokesurvi08-20
Audio: http://www.amazon.com/exec/obidos/ASIN/0966837886/strokesurvi08-20
Understand your strengths and your weaknesses. An important tip in a stroke survivor's recovery is learning how to compensate for weaknesses and deficits by utilizing a stroke survivor's strengths.
"Learning how to be as independent as possible is really huge," says Dawn Niccum, an occupational therapist who works on the acute care floor at Kadlec Regional Medical Center in Tri-Cities, Washington. "Learn what your strengths are and learn how to use your strengths throughout the day.
"If you know about your weaknesses you can learn ways to compensate."