A Unique Collection of Writing about Stroke Recovery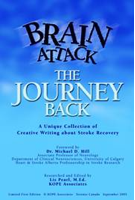 A Stroke is a brain attack. This anthology is a unique collection of 33 original entries written by survivors and heroes about their recovery journeys from Stroke. This unique collection includes creative writing works from a wide range of individuals who have experienced a Stroke. Several family members have also contributed work.
This publication is edited by Liz Pearl, an independent educator and therapist. The contributing authors share their experiences, thoughts and feelings invoking in the readers, tears, laughs, comfort and support. They express their inner strength and insights about recovery and healing. Among the contributing authors are Kate Adamson, Cleo Hutton, Janel Nadeau, Helen McIntosh and Anne & Ross Pearson. For information and orders please visit: 
http://at.yorku.ca/kope/ba.htm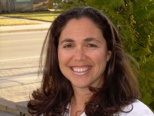 We interviewed Liz for this edition of Life After Stroke to learn more about her work.
Liz Pearl, M.Ed., is an educator and therapist specializing in psychogeriatrics and expressive arts therapy. She is a member OACCPP – an Association of Mental Health Professionals. Liz received her Master of Education from the Ontario Institute of Studies in Education – University of Toronto. She is the co-editor of Mourning Has Broken – A Collection of Creative Writing about Grief and Healing (KOPE Associates, 2004, 2007) and the editor of Brain Attack – The Journey Back – A Unique Collection of Creative Writing about Stroke Recovery (KOPE Associates, 2005)  and My Story – A Collection of Inspirational Voices about Living with Multiple Sclerosis (PK Press, 2012). Liz launched the Living Legacies series in 2007 now including, Living Legacies – A Collection of Writing by Contemporary Canadian Jewish Women (PK Press, 2007), the revised second edition, commemorating Israel at 60 years (PK Press, 2008), Volume II (PK Press, 2010), Volume III (PK Press, 2011), and Volume IV (PK Press, 2014). Liz lives in Toronto with her family. Her immediate goals include streamlining her social networking nonsense and adjusting to the looming empty-nest stage.
Q: How did the idea for Brain Attack – The Journey Back come about.
I am an therapist and educator specializing in psychogeriatrics and expressive arts.  Over the years I have worked with many adults who are stroke survivors and was often inspired by their stories. The collection serves several purposes. Firstly, to provide stroke survivors a meaningful expressive opportunity to tell their story including challenges, , lessons and blessings. Telling, writing and sharing a personal narrative has tremendous healing and therapeutic value. Secondly, the collection provides a wonderful resource to others in the stroke community including but not limited to, stroke survivors, family members, caregivers and affiliated professionals. Wisdom and support are always best when they are shared.
Q: How did you solicit contributions for the book and what was it like having to choose which ones were included?
The collection process was easy because I have many connections in the stroke support community and of course the network provided by the internet is immense. And of course many stroke survivors were excited about the possibility of being published and helping others.  Generally, I try not to turn willing participant away; if I was not able to include their story in this collection I helped them find another venue or media for their narrative. My goal in selecting stories is to strike a balance between personal meaning  and universal application. In other words something about each story is unique yet also contributes to the underlying inspirational theme.
Q: Would you agree that for many stroke survivors their life is better in some ways after the stroke?
That's a tough question but I would have to say yes. Certainly I would like to believe so. Many stroke survivors are able to focus on the silver lining and tell tales about triumph over tragedy or harnessing the pain. Then again, as a facilitator I seek out those transformative themes.
Q: What is your favourite story in the book and why?
That is a question any therapist or editor will never answer because the true value is in the diversity and universality of the collection! Personally and professionally, I strongly believe in the value of telling our stories, and sharing wisdom. My motto and the tagline for PK Press is: Everyone Has a Story – What's Yours? Share Your Story – Leave a Legacy.